Underlay & Accessories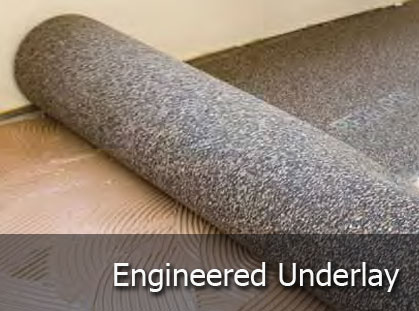 Underlays provide floor levelling, cushioning and acoustic properties. My Timber Flooring has a variety of quality underlays, through our supplier which includes our Acoustic Underlay that can be installed with a solid or engineered timber floor to provide a range of quality flooring solutions.
Acoustic Underlay
This underlay provides excellent durability in that it absorbs heavy loads over extended periods of time. Manufactured from recycled rubber and cork, it is heavy weight and durable.
Acoustic Underlay is well suited to reducing the noise of foot traffic in multi-level apartments and exceeds the BCA requirement of Lnw+C of 62 for acoustic underlays. The product system is deemed to comply in accordance with ISO 140.6 and 140.8 as defined in AS 717.2-2004.